Fundraising for our six U21 players
21/11/20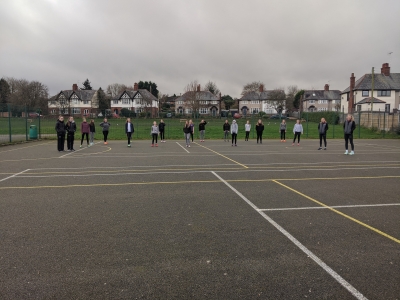 We are so pleased for our players that have been selected for Wales U21 squad.
Defenders Ellie Blackwell and Megan Evans, centre court Catrin Hughes and shooters Lucie Hogg, Ellice Gallagher and Beca Hughes.
The girls are busy fundraising for the squad to head to Fiji in The Youth World Cup in December 2021. If they were to be selected for the final 12 it would be an incredible honour and experience!
We are running Saturday morning sessions with the girls to raise money and give our you her players experience.
Today was our first training from U8s to U15s the girls worked so hard. If you'd like to join in, please contact Lowri.
Photo of the U14s and 15s this morning.